News
Library happenings and news.
TRANSPARENT LANGUAGES AT THE BETSIE VALLEY DISTRICT LIBRARY
We are proud to announce that the Mid-Michigan Library League is providing the following digital resources to all member libraries: Transparent Languages Online! With your library card, you may sign up for an account to access this resource at any time via computer or mobile device.
   Transparent Languages Online will also use the same login you create, but will be accessed through a different application. Go to the website:   
https://www.rbdigital.com/westmichiganmi/service/transparent_language
For PC users: in the upper right corner, find the Login, sign in with your username and password. *Remember to uncheck the Remember Me box if using a public computer.
Click on the Start Learning button to choose a language and start a program.
If you would like to link your program to your Mobile Device, click on "GO MOBILE" in the upper right corner of the page and follow the prompts on the pop up window.
Sign up today!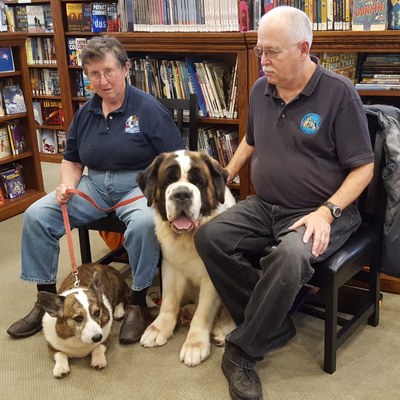 ***We have had to postpone reading with Chaz due to the pandemic.
We will

 welcome Don and
Cecelia Williams and Chaz 
to 
visit the Library when it is safe to meet again!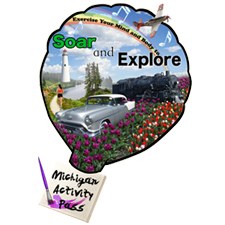 ***Discover Michigan! Using your library card, check out a pass for one of Michigan's cultural attractions or state parks and recreation areas! For more information visit: http://www.michiganactivitypass.info
__________________________________________________________________
We invite everyone into the Betsie Valley District Library to see two very beautiful art pieces, on loan from local artist Marie Wohadlo! The first piece is an abstract quilt, of green fabric cones.
The second piece is a mosaic of glass beads, llll.still.llll, Marie's 2017 Grand Rapids ArtPrize entry, which won 2nd place in the 2D category. The spirit of nature shines through both art works. Come and experience them yourselves!