News
Library happenings and news.
TRANSPARENT LANGUAGES AT THE BETSIE VALLEY DISTRICT LIBRARY
We are proud to announce that the Mid-Michigan Library League is providing the following digital resources to all member libraries: Transparent Languages Online! With your library card, you may sign up for an account to access this resource at any time via computer or mobile device.
Go to the website:   
https://library.transparent.com/westmichiganmi/game/ng/#/login
If you are a previous RBdigital user that had accessed TransparentLanguage Online through RBdigital, you will need to perform a password reset in order to gain access to your account and your learning history. This is a one-time password reset and when you come back to theTransparentLanguage Online login page, you will be able to accessTransparentLanguage Online with your username and new password.
More information about performing a password reset can be found here: https://knowledge.transparent.com/recovering-transparent-language-online-account-previously-accessed-through-rbdigital
You can also reach out to us at support@transparent.com for assistance.
https://library.transparent.com/westmichiganmi/game/ng/#/login
Sign up today!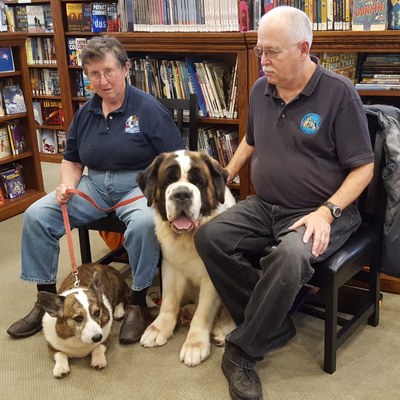 ***We have had to postpone reading with Chaz due to the pandemic.
We will

 welcome Don and
Cecelia Williams and Chaz 
to 
visit the Library when it is safe to meet again!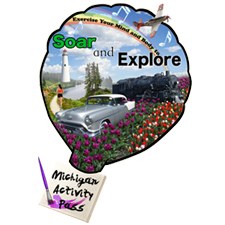 ***Discover Michigan! Using your library card, check out a pass for one of Michigan's cultural attractions or state parks and recreation areas! For more information visit: http://www.michiganactivitypass.info
__________________________________________________________________
We invite everyone into the Betsie Valley District Library to see two very beautiful art pieces, on loan from local artist Marie Wohadlo! The first piece is an abstract quilt of green fabric cones.
The second piece is a mosaic of glass beads, llll.still.llll, Marie's 2017 Grand Rapids ArtPrize entry, which won 2nd place in the 2D category. The spirit of nature shines through both art works. Come and experience them yourselves!