Adult Services
Information for Adult services, programs, and online resources.
Welcome to the Betsie Valley District Library!
You can research the Library catalog; by Title / Author  / Keyword searching.
We encourage you to use the Up North Digital Collection to download ebooks, movies and music!

We encourage you in using the Michigan eLibrary or MeL: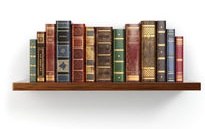 MeL is a 24/7 online library for Michigan residents.
Use library tools and resources to discover new books and materials or do research online. Online resources for: Automotive and Engines, Business and Finance, Digital Downloads, Employment and Jobs, Genealogy, Government, Health, Languages, Libraries and Catalogs, Literature and Reading, Local Interest, Newspapers, Periodicals and Magazines, Schools, and Taxes. Visit our eshelf & Research page to explore these resources.
We provide educational, cultural, and entertaining programs throughout the year.
Visit our News and Events page to find out about these wonderful programs!
We have four patron computers for you to use, call us to reserve one for you! We realize that patrons may need extra time for applying for jobs online, doing taxes, and other tasks; we will gladly try to accommodate all of your computer needs.
The Betsie Valley District Library has WiFi available 24/7. The Library's wireless is accessible by logging on to the Bvdlibrary site. There is no password needed for access. The WiFi is not filtered and we advise all to please follow the Library's Internet policy. We also advise parents and/or guardians to supervise their children's and teens' access and use of the Library's WiFi.
***If you are looking for educational, creative, and fun resources for your children or teens, please visit our Kids and Teens page to find online homework help, games, and much more!
***If you would like to make a donation to the Library, please visit our Donations page. Thank you for your support of the Library!
***If you are interested in volunteering for the Library or becoming a Friend of the BVDL, please visit our Friends page. We would love to have you as a Library Friend!
***Enjoy the Great Benzie Read! This program is sponsored by the Libraries of Benzie County. We will be hosting the next discussion at our Library, Sept. 21, 2017, at 6PM.
The selection will be "In Order To Live: A North Korean Girl's Journey to Freedom" by Yeonmi Park with MaryAnne Vollers.